Women's Health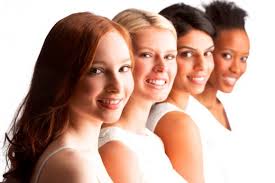 Main Address
Clinic 4C
Whittington Hospital
Magdala Avenue
London N19 5NF
Whittington Health provides a range of special interest clinics for women.
Most services are delivered in the women's health outpatient clinic. Patients requiring surgery are treated in the day surgery unit and main theatres.
The hospital is a designated gynaecological cancer unit. We have specialist diagnostic, assessment and treatment services to which all women with potential or suspected gynaecological cancers are referred.
Range of services
Women's Health outpatient clinics take place in clinic 4C (Level 4 Diagnostic block) and the Women's Diagnostic Unit (formerly Betty Mansell Ward) (Level 3 Kenwood Wing). The Women's Diagnostic Unit is where  Outpatient Hysteroscopy clinics, One Stop Gynae Oncology clinics, and Early Pregnancy Diagnostic Unit (EPDU) are located.
We provide the following services:
Advice and Guidance (via eRS)
Andrology
Colposcopy
Early Pregnancy Diagnostic Unit (EPDU)
Endometriosis
Fertility - including Intrauterine insemination (IUI) procedures
General gynaecology
Gynae-endocrine / Gynae – hormone clinic
Gynae-oncology rapid access clinic
Hysteroscopy
Lower Urinary Tract Service (tertiary referrals only)
Menopause
Menorrhagia
Pregnancy advice
Urogynaecology
Vulval
Lead manager