Neurophysiology / Electroencephalogram (EEG)
Last updated
20 Nov 2019 14:19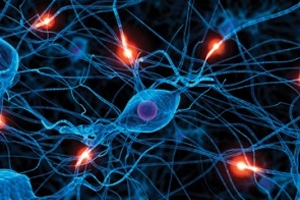 Main Address
Whittington Hospital
EEG Department
Clinic 3A
Level 3 Outpatients
020 7288 5317
The department provides neuro-diagnostic investigations for patients of all ages from a number of local hospitals, health services and general practices. The 3 main types of tests are:


Nerve Conduction Studies (NCS) and Electromyography (EMG), which examine how the peripheral nerves and muscles are working.
Electroencephalography (EEG), which records the brain waves to see how the brain is working
Evoked Potentials (EP), which track nerve signals along their pathway to the brain

Whilst the department is relatively small, it is well known and highly regarded for its ICARE values and friendly patient-centred approach, with particular expertise in Paediatric EEG and Neuro-muscular diseases.
Neurophysiology studies can make significant differences to patients by helping make the correct diagnosis and guiding timely treatment. The department encourages referrals from a wide range of practitioners in an effort to bring this unique speciality closer to the community.
Opening Hours
Monday to Friday
8.30am to 5pm
Referral
Neurophysiology referral forms (available from the department, or via Anglia ICE.
We do not accept self-referrals; referrals are made by the clinician (doctor or specialist practitioner).
Appointments
020 7288 5317
Contact
Clinical Physiologists 020 7288 5379
Further Information
Neurophysiology Staff
Dr Simon Freilich
Consultant in Neurophysiology
Jasmine Wong
Highly Specialised Clinical Physiologist
Paolo Iannotti
Highly Specialised Clinical Physiologist
Mina Hunt
Secretary