Trauma and Orthopaedics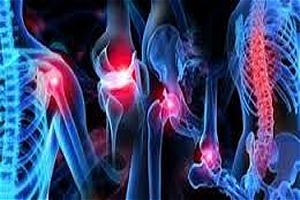 Main Address
Clinic 1B
Whittington Hospital
Magdala Avenue
London
N19 5NF
The department of orthopaedic surgery sees approximately 18,600 outpatients annually. Every morning there is a new and follow-up fracture clinic, in the afternoon there are new and follow-up orthopaedic clinics. The department provides outpatient, inpatient and day surgery services. Trauma and the management of injuries accounts for fifty per cent of the department's work. All fracture and orthopaedic clinics take place in clinic 1b. Please bring with you either your medicines or an up to date prescription list. It may be necessary for you to have an x-ray taken before the doctor sees you – if this is necessary the clinic staff will tell you where to go.
Please visit the Whittington 
Musculoskeletal Services
web page for more help on managing your pain which includes videos and leaflets.
Range of services
Arthroscopy (knee or shoulder)
Bunion operations
Carpal tunnel decompression
Dupuytren's contracture
Excision of ganglion
Removal of metal ware
Objectives
Spinal
Paediatrics
Foot and Ankle
Shoulder and elbow
Hand and Wrist
Hip & Knees
Sports Injury
Trauma
Fracture Clinic
Day Surgery
Helpline
0207 288 5659 Clinic 1B
Lead manager
Further Information
Appointments Office: 020 7288 5511
Clinic 1B: 0207 288 3799

Consultant treatment outcomes

NHS England is committed to making more information available about how services and professionals are performing. The aim is to drive up the quality of care and to help people choose the treatment that suits them best. This initiative is a central part of NHS England's ambition to ensure every patient gets high quality care, and to build improved services for the future. Now, patients can find out information about individual consultants in a number of clinical areas. You can look at their results for a range of operations and treatments to help you make decisions about your care. You can check on orthopedic consultants at the Whittington and throughout England and Wales by visiting the
NHS Choices website
.
Our outpatient clinics run between 9am – 5pm, Monday to Friday.
Our surgery runs between 7am – 7pm.
Our team also provide emergency cover for our Emergency Department and wards.

Update April 2021: We are now part of the North Central London Orthopaedics Network. Our partnership with UCLH will help to improve patient care within orthopaedics.
The referral process remains the same for an outpatient appointment or surgery, please contact your GP.
The Virtual Fracture Clinic (VFC) is not a GP referral service but for patients who are currently under the care of VFC, or expecting contact.