Haringey Children's Occupational Therapy Service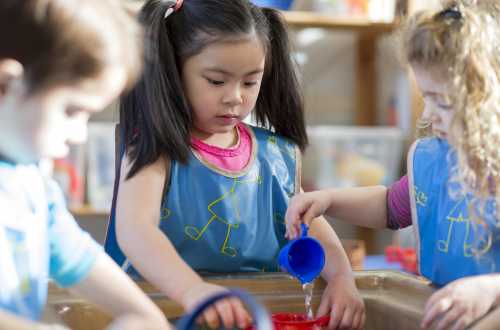 Main Address
Tynemouth Road Medical Centre
24 Tynemouth Road
London
N15 4RH
020 3224 4312
The Children's Occupational Therapy Service in Haringey helps children to be independent and to participate as much as possible in daily activities, such as going to school and playing with other children and self-care such as getting dressed, using the toilet or eating a meal.
Our expert, friendly and caring team can offer assessment, advice and intervention for those 0-19 with a range of neuro-developmental difficulties or complex special needs. We offer personalised, effective care and see children at the Tynemouth Road Health Centre, at home or in school and can offer virtual information sessions and phone consultations.
Help without a referral
We provide a range of training and support for families and for those in education settings without needing a referral. Our team has produced videos on Classroom Participation, Supporting Children with Sensory Processing, Handwriting and Assistive Technology, Building Independence in Everyday Life and Sensory Smart Schools.
Click here to see them
.

Sensory differences and behaviour - Parent information
We hold online sessions every 2-3 months to help explain why some children have sensory processing differences and what can be done to support them. If you are a parent living in Haringey, you don't need an OT referral, just email
makela.foster1@nhs.net

Click here to download our booklet, Sensory Processing Differences.

Training for Early Years' settings
We have two free training sessions for staff in Early Years' settings:
Self-Help Skills: Enabling Participation in Infants and Young Children
Understanding the Impact of Sensory Differences in Nursery Participation
Training for school staff
Our OT team offers three sessions for educational professionals and no referral is needed:
Enabling participation in P.E. and self-care skills
Enabling participation in school for children with sensory differences
Enabling participation in the classroom and hand skills for function
Language and Autism Support
The Language and Autism team
in Haringey offers a range of training and advice to teachers, other school staff and parents on strategies, resources and personalised programmes of support that will help pupils with autism, such as:
Strategies for and approaches to managing behaviour
Intervention packages for mainstream school staff working with children with autism at transition points, such as starting school or moving to secondary school
Supporting pupils in understanding their autism diagnosis through the 'Autism and me' programme
Links to helpful information
Haringey's offer for children and families with Special Educational Needs or Disabilities (SEND)
Haringey's Language and Autism help.
National Autistic Society advice and guidance pages.
Ambitious about Autism charity has developed a parent toolkit called 'Right from the start' to guide parents and carers through their child's journey in the early years. It has practical tips, checklists and signposts to sources of support. You can download a free toolkit.
Haringey Autism offers parent support/info. Contact Julia Wilkins to be added to an email distribution list for the voluntary parents' organisation juliayang2@aol.com 07925147296
ERIC Bladder and Bowel Charity – information and advice on working towards toilet training.
Bladder & Bowel UK – advice for all ages and a national helpline manned by a specialist team.
Markfield
An independent charity, Markfield provides an inclusive community hub where people can play, socialise and get information and support.
Click here for their brochure.

SENCo contact
Talk to the Special Education Needs Coordinator (SENCo) at your child's nursery or school about any diagnosis and available support in school. Children in a Haringey nursery can receive support from an 'Area SENCo' in the
Early Years Inclusion Team.
Referrals
Please click the referral tab under the blue box at the top of this page for information on referrals.
Lead manager
Nicole Trainor

Further Information
Nicole Trainor (Occupational Therapy Clinical Lead)
Tel: 020 3224 4769
Monday to Friday
9am to 5pm
Referrals can only be made by healthcare/educational professionals (click here to download our form).
Send completed forms to: whh-tr.CDCReferrals@nhs.net
Referral queries: 020 3224 4312
Children can be referred if they are having difficulties in these areas:
Completing self-care tasks (e.g., bathing, brushing teeth, dressing or toileting)
Participating in daily life at school/nursery
Engaging in leisure and play activities
Referrals can be completed by educational or healthcare professionals.

Referral criteria
The child/young person must be between 0-19 years
They must have a GP in Haringey or attend a school/nursery under the Haringey local authority. If they attend a school out of borough and require input in school, please refer them to the OT service in that borough
The child/young person must experience functional difficulties with more than one everyday task (e.g., self-care, school activities, play activities)
Children over 6 months with seating and postural needs are accepted for referral (but not for dysphasia reasons only)
We do not accept:
Referrals for difficulties with handwriting/scissor skills where there is no other functional concern
Referrals that just say 'fine motor difficulties', 'sensory processing difficulties' or 'Developmental Co-ordination Disorder/Dyspraxia diagnosis'
Referrals where the sole purpose is behaviour management
We are not able to accept self-referrals. Please speak to the SENCO at your child's education setting or a healthcare professional that knows your child if you feel a referral is required.