Next Steps After Diagnosis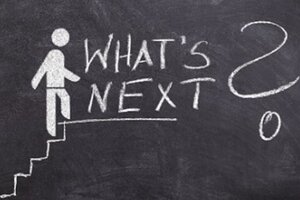 Support After Diagnosis
The role of the Social Communication Team is to help parents and carers become confident in supporting their autistic child. The SCT will help families learn about their child's development and about strategies for managing different aspects of their child's behaviour. After diagnosis the SCT offers primarily an 'advice and consultation' service for pre-school children and their parents/carers. The SCT offers mainly video learning and online parent sessions.
Videos
Following diagnosis you will have been sent the links to all of the SCT videos. Parents and carers should watch these videos so that they develop the necessary background knowledge to get the most out of the later sessions. The videos work best if those at the beginning of the flow-chart are watched before those at the end.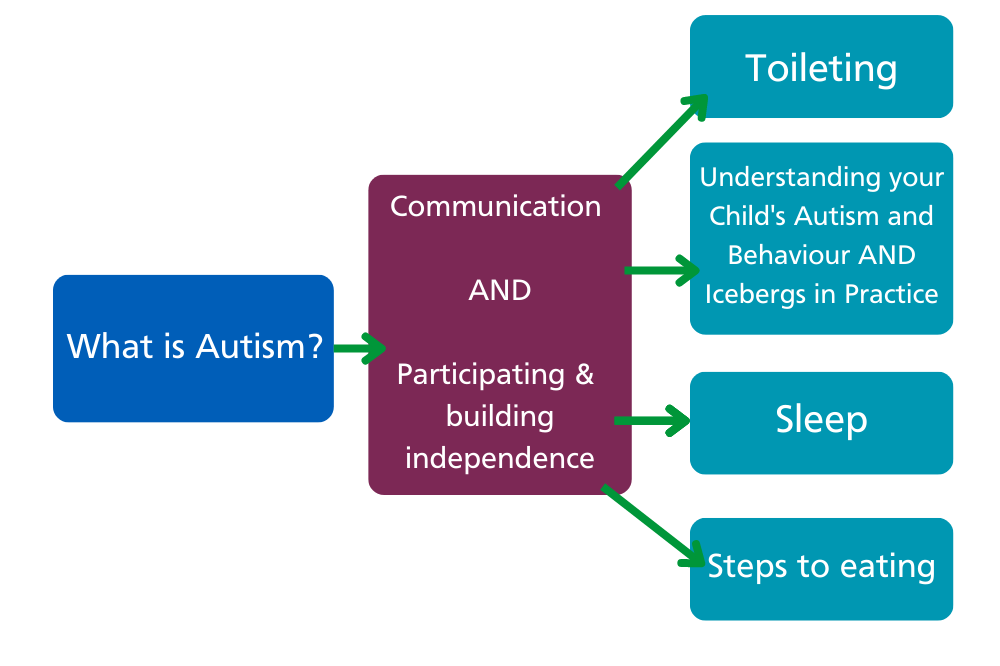 Pacing
When choosing which videos to watch or sessions to attend, try to be kind to yourself and think what you have capacity to address at any one time. It can be tempting to feel the need to do everything at once. You are more likely to see progress if you focus on just one or two topics at a time.
Next Step Sessions
As a parent or carer, once you have watched a video on a topic, you may have follow-up questions or perhaps you would value the opportunity to discuss any challenges you are facing, together with other parents/ carers and facilitated by two members of our Team. If so, please sign up for one of the SCT online "Next Steps" sessions for the topic you are interested in.

These will be online sessions (via Microsoft Teams – please download the free App in advance of your session) with a maximum of 8 families. You will have a chance to talk about the video and discuss how to apply this at home with your child. Sessions will usually last between 60 and 90 minutes.
Please note these sessions are only open to families who have an open referral to the Islington Social Communication Team and their child has a diagnosis of autism.
A list of topics, with details of how to book and a list of upcoming dates are below.
Next Step Session Dates
Topic for the Parent Session
Dates & Times
What is Autism?

Friday 10th February at 10am
Friday 17th March at 10am

Friday 26th May at 10am
Friday 14th July at 10am

 
Communication

Friday 10th March at 10am

Monday 24th April at 1:30pm
Monday 12th June at 10am

 
Participating & Building Independence

Monday 13th March at 10am

Friday 19th May at 10am
Friday 23rd June at 10am

 
Sleep

Friday 3rd March at 10am
Friday 31st March at 10am

Friday 12th May at 10am
Friday 7th July at 10am

 
Icebergs in Practice (Understanding Behaviour)

Monday 20th March at 10am

Monday 15th May at 10am
Monday 26th June at 10am

 
Toileting

Monday 6th March at 10am

Friday 28th April at 10am
Friday 30th June at 10am

 
Steps to Eating

Monday 20th February at 1:30pm
Monday 20th March at 10am

Monday 5th June at 10am
Monday 10th July at 10am

 
Interpreters
We would be happy to book an interpreter for you if this would help you access the session. We would need at least 4 weeks' notice to ensure we can book an interpreter in your language. You would need to have access to two devices to attend the session with an interpreter. This could be a phone, laptop or iPad. This is because you will use one device to speak to the interpreter and one to access the online session.
How To Book
Once you have watched one of our topic videos you can book a place on the "Next Steps" session relating to the same topic. To book your place, please complete the form below.
Please note, the booking email will be checked once a week and places allocated on a first come first served basis. For this reason, please make sure you send your request at least a week before the session you wish to attend otherwise your request may not be received by the Team in time. If you require an interpreter, we need 4 weeks notice (please see below).