North Central London TB Service responds to COVID19
The COVID pandemic has affected all of us, at home and at work, in different ways. Everyone will have their own personal experiences. These images represent how the NCL TB team has changed their ways of working to continue to care for our patients and demonstrate our flexibility to work where clinically needed within the wider NHS. We should be proud of our contribution.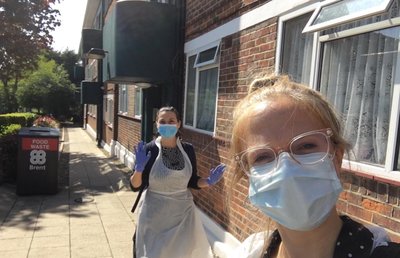 Josi Dos Santos and Maddy Wickers (left) from the outreach team continue to undertake vital home visits for our patients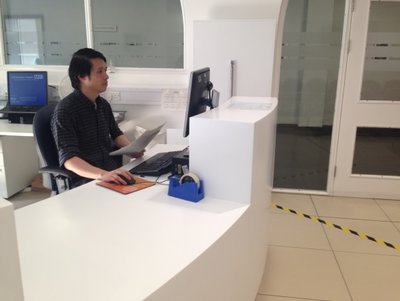 The admin team (represented by Vincent Man, South Hub, left) did a great job changing outpatient appointments to telephone consultations.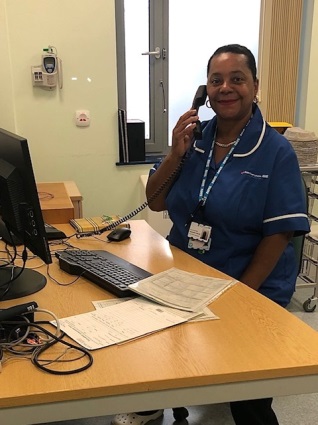 Jacqui Barrett doing nurse-led telephone clinics from the Royal Free.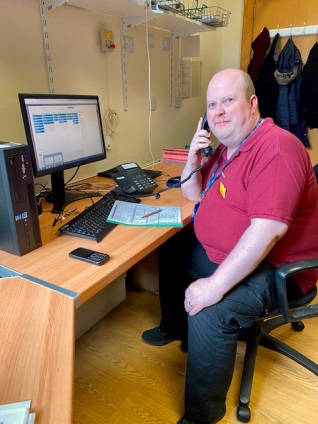 Peter MacKenzie doing nurse-led telephone clinics from the North Middlesex.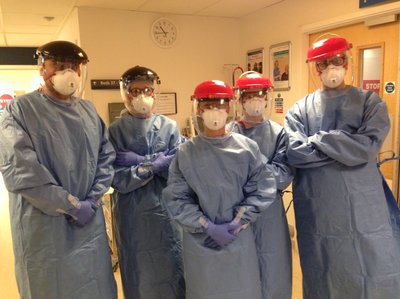 Dr Helen Booth (UCLH/South Hub, left centre) on the High Dependency Respiratory unit, UCLH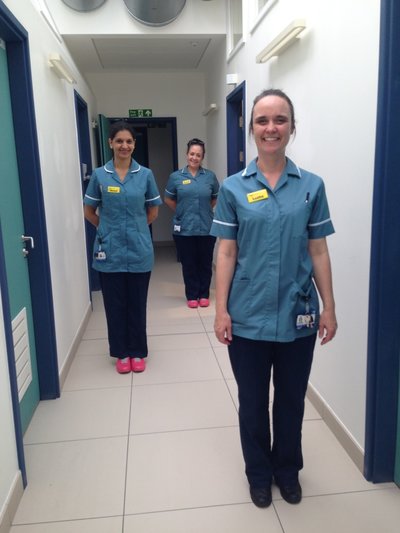 Lusha Kellgren, Meena Middleton and Amanda McCormack (South Hub, left) were given new uniforms and then deployed to care for very poorly patients with COVID19 pneumonia receiving CPAP.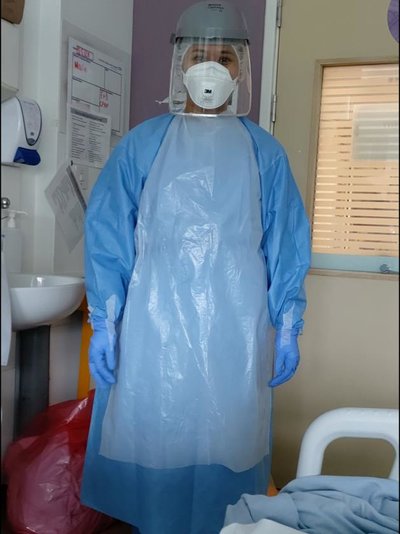 Michelle Berin (Clinical Research Nurse, left) ,usually involved in TB research, recruited patients for studies including ISARIC/WHO Clinical Characterisation study.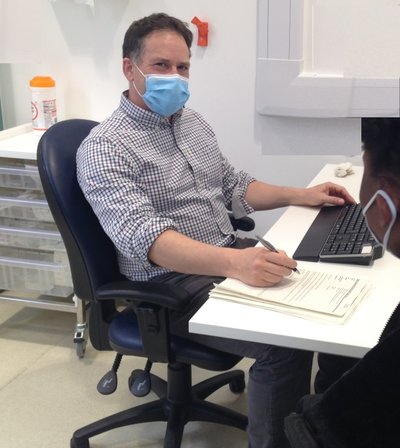 Dr Mike Brown (South Hub/UCLH, right) has a rare opportunity to see patients in a Face-to Face clinic rather than be in a meeting!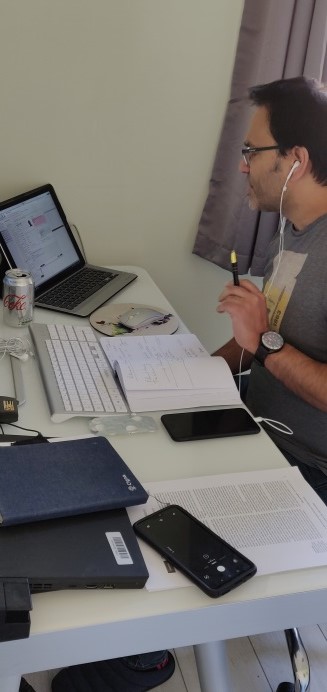 Dr Peter Mills (South Hub, left) working from home diagnosed a different virus…..mumps in a 15 year old…….during a telephone clinic!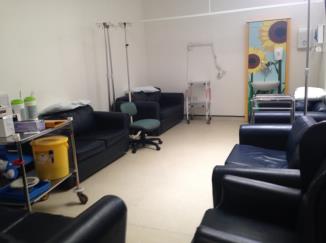 Even part of the South Hub clinic (left) was redeployed to 'temporarily' house the Whittington Hospital thalassaemia unit.