TB Service North Central London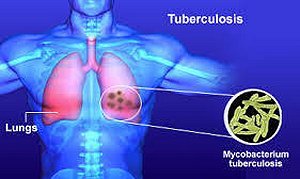 Main Address
Level 3, Kenwood Wing
Whittington Hospital
Magdala Avenue
London N19 5NF
020 7288 3366
A new tuberculosis (TB) centre has opened at The Whittington Hospital aimed at reducing London's high number of new cases and making it easier to receive treatment.
The new centre – in partnership with University College London Hospital NHS Trust (UCLH) - offers a free walk-in service enabling patients to be diagnosed and treated quicker.
This is part of a new coordinated 
TB service for North Central London
comprising two TB centres – one in the north of the region at North Middlesex University Hospital and one in the south of the region at The Whittington Hospital. The centre at North Middlesex University Hospital is already established.
The TB centre at The Whittington Hospital brings together Whittington Health and UCLH's TB nursing and medical teams onto one site.
Whittington Health is the lead provider of the service for North Central London.
Latest figures
Nine million people globally become sick with TB every year. Around 9,000 cases of TB are reported each year in the UK, mostly in major cities.

The prevalence of new cases of TB across London is the highest of any city in Western Europe (around 3,300 in 2010).

North Central London has the highest percentage of TB cases in London (rates of TB of 36.3/100,000).

What is TB?
TB is an infectious disease that is curable with a combination of specific antibiotics. It is spread through inhaling tiny droplets from the coughs or sneezes of an
infected person.

Typical symptoms include having a persistent cough for more than three weeks that may bring up phlegm, which may be blood-stained, weight loss, night sweats and high temperature.
Objectives
The service aims to provide a world-class, robust clinical service with the ability to manage medically complex and multi-drug resistant TB. The overall objective is to decrease the rates of TB in North Central London.

Further Information