Children in Care (Haringey)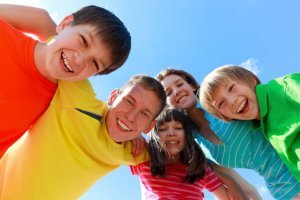 Main Address
Tynemouth Road Health Centre
Tottenham, London
N15 4RH
020 3074 2800
The CiC service is a joint health team that works with the London Borough of Haringey to promote and improve the health, wellbeing and life chances for children and young people aged 0 to 18 who are placed under the care of the London Borough of Haringey.
Objectives
The objective of the children in care health service is to ensure that all Haringey children and young people in care are physically, mentally, emotionally, and sexually healthy and that they are able to make health choices that enable them to enjoy healthy lifestyles.

This is implemented by providing the statutory initial and review health assessments:

Six monthly for children under the age of 5 years
Yearly for children 5 to 18 years
Permanency medicals

The team consists of:
Designated Doctor (currently vacant)
Medical adviser for adoption, Dr Bridget Mulvaney
Designated Nurse, Lynn Carrington
Three specialists Nurses, Shellie Bishop, Arlette Cummings, and Sue Lai
Client Groups
Children aged 0-18 who are Looked After by the London Borough of Haringey and placed in Haringey, or who are to be placed for adoption.

We also provide a service to children placed in Haringey from other boroughs for health reviews as requested by the placing authority.
The Medical advisor is a panel advisor on Haringey adoption panel.
Appointments
For Initial Health Assessments, Permanency medicals and Review Health Assessments the social worker for the child refers to:
CiC Admin: 020 3074 2820
Please email all referrals to
whh-tr.CIC-Central@nhs.net
.
Further Information
Main contact
Lynn Carrington
Designated Nurse CIC Haringey
Out of Hours
Monday to Friday, 9.00 – 5.00

All children in care are referred from London borough of Haringey as a "Looked After Child"