Community Paediatrics (Haringey)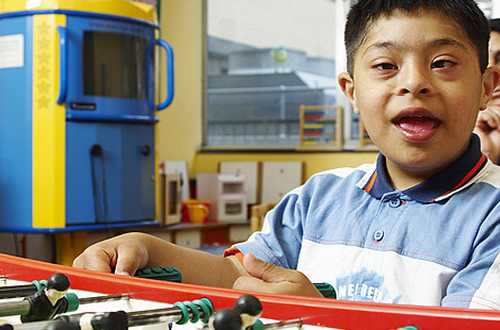 Main Address
Tynemouth Road Health Centre
24 Tynemouth Road
Tottenham
N15 4RH
020 3224 4726
Our Community Paediatric service is for children age 0-18 (or up to 19 if still attending school) with developmental problems or disabilities and associated health problems.
†
Our specialist Paediatricians assess, diagnosis and manage the treatment of children with a range of difficulties and disabilities. We work with families, education staff, school nurses and other professionals to provide the best possible outcomes for our local children. We also work collaboratively with primary care, hospital paediatricians and tertiary care to ensure that our children receive the best possible care.
†
Our team also provides a child protection service and we give medical input to the Children in Care service.
†
These are the areas we cover:
Assessment and management of children with developmental conditions including cerebral palsy, Down Syndrome and other genetic conditions
Our Social Communication and Autism Assessment team [when the new WH page is uploaded, link to it] contributes to the multidisciplinary assessment for autism as part of the Haringey Social Communication Team
Statutory medical assessments and annual review of children in education with learning disability and/or complex and additional needs (we do clinics in special schools including The Vale School, The Brook School, Riverside School and Haringey Sixth Form)
Child protection assessments and follow-up service. We often attend child protection meetings, conferences and inter-agency strategic planning meetings
Initial health assessments for children taken into the care of the local authority and follow-ups for those undergoing adoption and fostering

Appointments
Appointments are made by the following routes:
Child protection service - by the child protection administrator† (email whh-tr.cp-central@nhs.net) via social worker.
Children in Care service - by the Children in Care administrator (email whh-tr.cic-central@nhs.net) via social worker or† foster carer.
All other community paediatric appointments are arranged by the community paediatric administrative staff.

Useful resources
Monday to Friday, 9am - 5pm
We accept referrals for children with a Haringey GP
.
We accept referrals from all professionals, including GPs, health visitors, speech and language therapists, physiotherapists or occupational therapists, school and nursery staff, hospital paediatricians and clinical and educational psychologists.
†
Email completed referral form to: whh-tr.compaed-har@nhs.net