For patients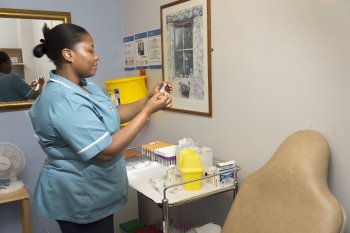 Please refer to the '
What we do
' section for a list of the services we currently provide. If you think we may be able to assist you in getting pregnant then contact us directly, or ask to be referred by your GP or consultant. We welcome heterosexual couples, same-sex couples and single women.
If you are having treatment at another HFEA licenced clinic, but would like to purchase sperm from our donor bank, please email
donorbank.whittington@nhs.net
.
NHS-funded investigations are available to all GP-referred patients. Most of our treatments are also publicly funded, with certain exceptions. We are happy to see both NHS and self-funded patients at all stages of diagnosis and treatment.