For clinics and medical professionals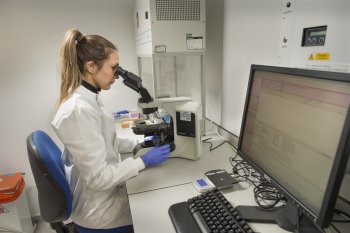 If you are a GP you can refer your patient to is via the e-referrals system, and look for infertility triage clinic. If you are referring internally via Whittinton or externally from another hospital please email
whh-tr.fertilityunit-whitthealth@nhs.net
. where you referral will be triaged prior to appointment given as per the assisted conception changes August 2017.
If your clinic or one of your patients would like to purchase donor sperm, please email us at
donorbank.whittington@nhs.net
for more information.
*********************************************************
Summary Assisted Conception Changes - Assisted conception services
Since 21 August 2017, those exempt from charge under Regulation 10 (health 5.15.surcharge arrangements) or 11 (transitional arrangements) are not exempt from charge in relation to assisted conception services.
Assisted conception services are defined in the Charging Regulations as any medical, 5.16.surgical or obstetric services provided for the purpose of assisting a person to carry a child. Broadly speaking, this means any medicines, surgery or procedures that are required to diagnose and treat infertility so a person can have a child. It includes procedures such as intrauterine insemination (IUI), in vitro fertilisation (IVF) and egg and sperm donation.
Finally, a person who is exempt under Regulation 10 or 11 and who has begun a 5.22.course of assisted conception treatment before 21 August 2017 will be entitled to the remainder of that course of treatment free of charge. New courses of assisted conception treatment begun on or after 21 August 2017 will not be free of charge and the overseas visitor will be required to pay for that service. It is a clinical decision as to what constitutes a particular course of treatment. Where two people are seeking assisted conception services with NHS funding, and one of the two people is covered by health surcharge arrangements and the other is ordinarily resident in the UK and therefore not subject to charge, the services required by the health surcharge payer will be chargeable. Any services required by the ordinarily resident person will continue to be freely available, subject to the established local or national commissioning arrangements.
****************************************************************