Fertility Centre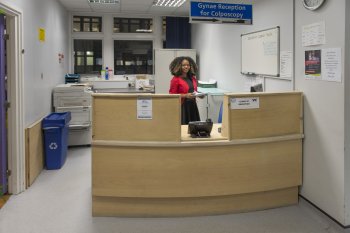 Main Address
The Whittington Hospital
Magdala Avenue
London
N19 5NF
020 7288 3776
Welcome to the Whittington Fertility Centre
†
We are a Human Fertilisation and Embryology Authority (HFEA)-licenced clinic, which practices according to the National Institute of Clinical Excellence (NICE) guidelines. Our aim is to help you get pregnant using the latest, evidence-based techniques available to us. We also wish to give you the best support possible during the course of your investigations and treatment.
†
Opening Hours
8am to 5pm for treatment services.
Flexible for sperm donation appointments.