Rose's Day Care Centre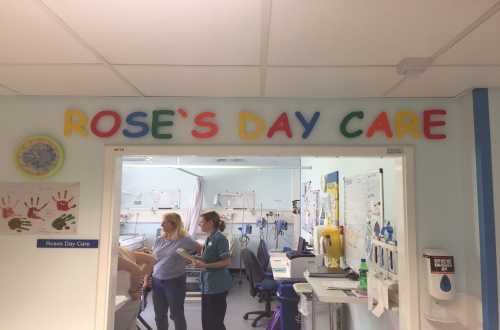 Main Address
Situated on the fourth floor of the Whittington Hospital. You enter the unit via Ifor ward. When coming in to the hospital via the main entrance in Magdala Avenue, use the main lifts to take you up to level 4 and follow the signs to Ifor ward.
020 7288 3769/3599
Also known as the Paediatric Ambulatory Care Unit, Roseís Day Care Unit sees children who have appointments for a variety of different day case procedures such as blood transfusions and imaging procedures. It also provides a service where children with acute illnesses can be closely monitored and managed by experienced paediatric staff with a view to discharge on the same day, avoiding admission to Ifor ward wherever possible. There are three beds, one cot and two private cubicles available on the unit.
The Unit is open 7.30 -19.30 weekdays and 10.30 -18.30 on the weekends.

Children can be referred from Ifor ward, childrenís outpatient clinics or from the Emergency Department.