Get involved with CAMHS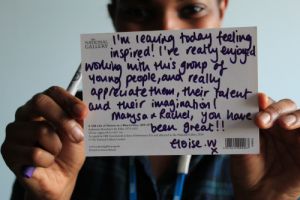 At CAMHS, we want our children, young people, parents and carers to get the very best services. We can only do this by listening to you and working with you to make sure we deliver what you want. That's why your voice is so important.

Our Youth Board offers many ways for Young People to get involved and share ideas to help improve our services.
These include:
Film Clubs – Making movies about topics that are important to you and about our service
Staff Interviews - Join the panel that questions and select candidates for jobs with CAMHS
Newsletter – Feel free to write an article for our newsletter
Feedback – Complete our questionnaires and surveys or come along to the Youth Board to give us some feedback on a range of subjects.
Creative Projects – Help us to design leaflets, posters, website, and letters. Also, give us ideas for some new and exciting projects.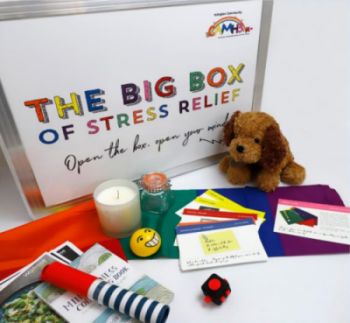 Most recently you have helped us to design a wellbeing suitcase that can be used in schools to help students have conversations about mental health. There is a photograph of the finished resource on the right hand side. One of the young people involved described his experience of being part of the project:

'Working on the well-being suitcase was really enjoyable and something I'd never done before. It was satisfying seeing that every idea that went into the suitcase was in some way incorporated into the end result; it felt great to have our voices heard. I hope schools will use this in a positive way to open up the discussion about mental health to everybody, making help more accessible to everyone who needs it.'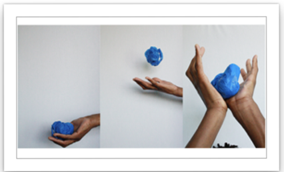 You have also given us feedback about the appearance of the service and said that you are not happy with some of the pictures hanging in the clinic rooms. We worked with Young People and the National Gallery and you took lots of cool photographs to display around the service. These are due to go on display soon!
What about Parents and Carers?
We value the feedback and support of parents and carers to help improve our services. Just as with young people, we have a number of ways that parents can get involved shaping the work we do. Why not join our ADHD parent support group, or help us to recruit new staff? We plan ad hoc user participation activities to get parents involved, so if you are interested just speak to your clinician.
How do we get involved?
For more information please speak with your clinician or get in touch by calling 0203 316 1824. You can also email: whh-tr.icamhs@nhs.net