News and Events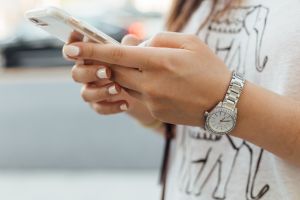 See below for the latest news and information about the Islington Community CAMHS service.
Child Wellbeing Practitioners
We would like to introduce a new team in our service - the Child Wellbeing Practitioners (CWPS). The CWPS are mental health workers trained in helping children, young people and their families experiencing mild-moderate difficulties with anxiety, low mood and behaviour. They aim to build up emotional wellbeing and resilience in young people and their families by intervening early. More information can be found here.
Incredible Years Parenting Groups
Growing Together Parenting Workshops
Next group starts on 25th September 2018.
Growing Together Stress-Less Workshop
A 2-hour stress reduction workshop tailored for parents with children aged 1-5, living in Islington or with an Islington GP.


Where and When?
Date: Monday 10th December 2018
Time: 1.30pm – 3pm
Location: Willow Children's Centre (1A Holbrooke Ct, London, N7 0BF)
Or
Call 0207 527 8441 to book at place
Parents are welcome to bring their child along! Download our flyer below for more information.
Libraries Week
Libraries Week takes place between the 8–13 October to celebrate the nation's much-loved libraries. This year, with a focus on wellbeing, libraries across the country will showcase how they bring communities together, combat loneliness, provide a space for reading and creativity and support people with their mental health. Please click here for more information.