Support for you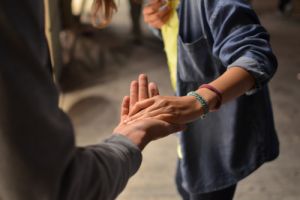 We understand that it is extremely important for Parents and Carers to make sure that they look after themselves as well as their children, in order to allow them to parent in the best way they can.

If you are worried about your own mental health and are struggling for any reason, there are many ways to access help and support. Please begin by arranging an appointment with your GP who can help you access support in other services.
Young Minds
Young Minds
have a Parents' Helpline which gives information and advice, to any adult worried about the emotional problems, behaviour or mental health of a child or young person up to the age of 25.
Call: 0808 802 5544 (Monday to Friday 9.30am-4pm)
Rethink advice line
Telephone: 0300 5000 927 (10am-2pm Monday to Friday)
Provides expert advice and information to people with mental health problems and those who care for them, as well as giving help to health professionals, employers and staff. Rethink also runs Rethink
services and groups
across England and Northern Ireland.
Mind Information Line
Telephone: 0300 123 3393 (9am-5pm Monday to Friday)
Mind provides confidential mental health information services.
With support and understanding, Mind enables people to make informed choices. The Infoline gives information on types of mental distress, where to get help, drug treatments, alternative therapies and advocacy. Mind also has a network of nearly 200 local Mind associations providing local services.
Family Lives
Family Lives
is a charity helping parents to deal with family life. Their role is to support you to achieve the best relationship possible with the children that you care about, as well as supporting parenting professionals.
Rethink
– The charity Rethink have created a
'Caring for Yourself' guide
to help people with mental health problems and carers, family and friends. If you support someone with any mental health condition,
this guide
may help you.
Parents survival guide
–If you think your child is unhappy or if you are worried about their behaviour, it's easy to be hard on yourself and think you aren't doing a good job.
Young Minds
has some advice for any parent who is worried about their child, or their own parenting skills.