Pain Management Services (Outpatients)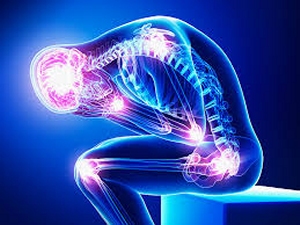 Main Address
The Whittington Hospital
Magala Avenue
London
N19 5NF
020 7288 3929
The Whittington Health Pain Management Service is a well-established service for people with longstanding pain.  The service combines our team of experts including Consultant in Pain Medicine, Advanced Physiotherapy Practitioners, Clinical Psychologists and Physiotherapy Chronic Pain Specialists.  The aim of the service is to relieve pain where possible and to equip and empower patients to self-manage their pain.
What options are available?
There are two aspects to the Pain Management Service:  The Pain Clinic and Pain Self-Management.
Pain Clinic
The Pain Clinic Team offer consultations for pain, with access to a wide range of treatment options.  This includes both non-invasive and invasive treatments, and advice on pain medication in an effort to provide the maximum benefit to each patient.
Pain Self-Management
Pain Self-Management helps people to come to terms with and cope better with chronic pain.
The aim of Pain Self-Management is to maximise quality of life despite pain, by learning skills to manage pain more effectively and by providing support with implementing changes and maintaining them.
Please visit the Whittington 
Musculoskeletal Services
web page for more help on managing your pain which includes videos and leaflets.
Contact
Pain Management Secretary
t: 020 7288 3929
Lead manager
Monday to Friday
9am to 4.30pm
Patient Leaflet Other Language