Advanced Development Programme (ADP)

The Advanced Development Programme (ADP) is a training programme for health professionals working with people with long-term health conditions.
The programme draws on best practice from clinical communication skills, motivational interviewing and CBT approaches. It offers a fundamentally person-centred approach, aimed at developing a collaborative partnership between the person with a long-term health condition and their healthcare professionals, supporting behaviour change and effectively exploring motivation.
The ADP provides practitioners with a portfolio of skills and techniques to transform the patient-practitioner relationship to a collaborative partnership. The course focuses on three key enablers:
Agenda setting
Goal setting and action planning
Goal follow-up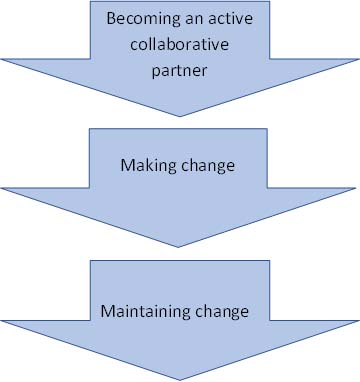 Our Courses
Whittington Health ADP courses are available to Islington and Haringey healthcare professionals.

Each course is co-delivered by an experienced healthcare professional and a facilitator with a long-term health condition who has benefitted from a self-management approach to their care. The course runs over three three-hour sessions, with a period of approximately one month built in between sessions to allow participants to practise and build upon their new skills.