Nutrition and Dietetics Hospital Services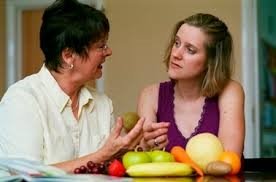 Main Address
Whittington Hospital
Magdala Avenue
London
N19 5NF
020 7288 5552
Nutrition plays a key role in both health promotion and in the treatment of illness. The department of clinical nutrition provides a service to both in and out patients offering advice on dietary intervention for the management of a wide range of clinical conditions.

The department provides help and advice to any patient referred to the dietetic clinic on discharge from the in-patient wards in the hospital. GP outpatient referrals are directed to a separate dietetic team based in the community. The dietitians work closely with the catering department in the provision of the patient meal service.

The department has 12 dietitians, two nutrition nurses, nutrition assistant and a nutrition administrator and also provides a training programme for up to six student dietitians per year as well as education and training to staff and patients being a key part of the service.
†
We have specialist dieticians who work in specific fields such as:
Paediatrics
Neonates
Diabetes
Gastroenterology and nutrition support
Care of older people
Critical care
Bariatrics
Our nutrition nurses provide advice on the monitoring and nursing management of adult inpatients receiving artificial nutrition support. They also respond to and advise the primary care health teams on any tube feeding problems in adult patients.
Monday to Friday
9am to 5pm