Contact Us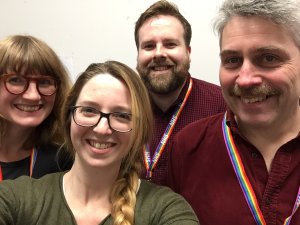 Our Library services are available both on site and remotely; aiming to support your work, wherever you are.
"Library staff are pure stars! Always helpful and assistance with reaching database priceless" - Library Survey 2019
You can get in touch on: 020 7288 3580 or at
whl@nhs.net
.
You can find us at: Whittington Health Library, Highgate Wing - Level 1, Whittington Hospital, Dartmouth Park Hill, London,N19 5JG.
Meet the Team
Richard Peacock - Librarian
As the manager of Whittington Health Library (WHL), Richard has over 20 years experience of working in health libraries. He is a co-author on two Cochrane Library Reviews and contributes to London and national groups advising on health information resources. Richard leads on the development of Whittington Health Library as a modern library service, serving both NHS and academic partners. Please contact Richard if you would like to organise group or one2one training, critical appraisal workshops, journal clubs or any support relating to literature reviews.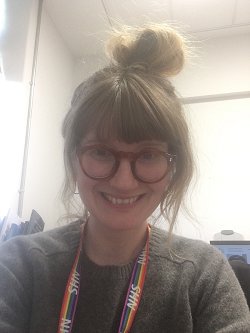 Catherine Wardle - Assistant Librarian
With over 10 years' experience working in health care libraries, Catherine's primary roles at WHL are training, literature searching, marketing and chief biscuit eater. Please contact Catherine should you require support on any of the above by emailing catherinewardle@nhs.net.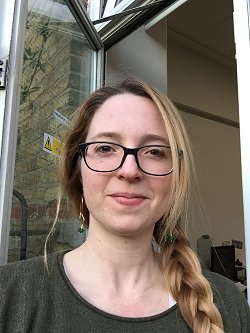 Fiona Watson - Assistant Librarian
Fiona has been working in health libraries for 6 years and currently splits her time between the Whittington Library and the library at the Royal College of Psychiatrists. Her work includes, running literature searches and training sessions as well as solving technical issues with the local online journals collection. Please get in contact on 020 7288 3956 or fiona.watson23@hns.net.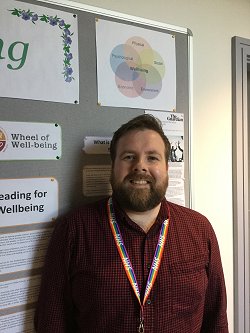 Graeme Tierney - Library Assistant
Graeme brings more than 5 years' experience in health libraries, having previously worked for an NHS Trust in Greater Manchester. As a library assistant, Graeme helps with enquiries at the front desk and via email, as well as supplying books and journal articles, both from our own collection and through inter-library loans. If you have any queries about library services or NHS Athens accounts, please contact Graeme on 020 7288 3580 or whl@nhs.net.
Harriet Croxton - Library Assistant
Harriet is a regular presence at the enquiries desk and will be happy to help with any queries about the Library service or NHS Athens accounts. As well as cataloguing all the lovely new books for the collection Harriet is responsible for the interlibrary supply of books and articles not held in our collection. Contact Harriet at whl@nhs.net or 020 7288 3580.