Patient support group
Bariatric Patient Support Group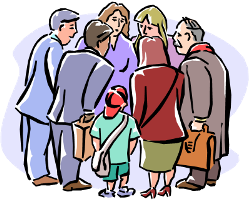 A bariatric patient support group is held every third Thursday of the month, from 5:30pm to 7:30pm at the Whittington Education Centre in the grounds of the Hospital. Come to the Accident and Emergency entrance and continue to walk straight up that road, turn right at the sensory garden and the education centre will be on your left.

The support group meetings are focused on patients providing support and advice to each other, alongside outside speakers giving motivational and/or informative talks. It is also a chance to meet other patients who have had surgery or who are waiting for surgery. A lot of support can be obtained from attending these. Each session will have a different theme or topic.
For more information, please contact us on 020 7288 5846/3071/5989.
National patient support networks