Bariatric and Obesity Surgery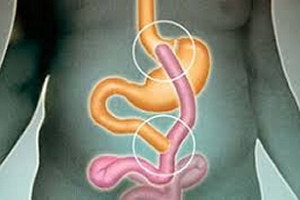 Main Address
Outpatient consultations
Clinic 4A and 4B
Outpatient department
Whittington Hospital
Appointments: 020 7288 5511 / 5512
The bariatric service at the Whittington Hospital is known as the North London Obesity Surgery Service (or NLOSS). The Whittington Hospital has been providing bariatric surgery since 1998 and is one of the most established providers of such services in the UK.

At NLOSS, we undertake Gastric banding, Roux-en-Y bypass (gastric bypass), Single Anastomosis Gastric Bypass and Sleeve gastrectomy as well as revision surgeries.  All operations are performed laparoscopically (keyhole surgery), which will help you to get up and around and back to normal very soon after surgery.
One of the mainstays of the NLOSS is our multidisciplinary team. Each team member has his or her own role and all together we ensure you are fully informed about weight loss surgery and that your operation is performed in the safest possible environment. Your safety is our first priority.
Opening Hours
Monday to Friday
9am - 5pm
Referral
Referrals can be made via your GP.

Range of services
Surgical
Gastric banding (LAGB)
Roux-en-Y Gastric Bypass (LRYGB)
Single Anastomosis Gastric Bypass (SAGB)
Sleeve gastrectomy (LSG)
Psychological (prior to surgery)
Eating Disorder Evaluation
Self-help group for correction of eating disorders such as binge eating
Cognitive behaviour therapy (CBT)
General Enquiries
0207 288 3408 (Bariatric Patient Pathway Co-ordinator)
Helpline
020 7288 3071 or 07769 926527
Appointments
If patient's do not attend appointments, they may be discharged back to their GP. This will allow other patients the opportunity to  undergo treatment.
Bariatric Surgery Pathway Explained
Initial Appointment
At your initial assessment you will meet one of our members of the staff, this could be a surgeon, a registrar a specialist nurse or a dietitian.
At your initial appointment, you will be asked a great number of questions regarding your past medical, surgical history, weight management history, psychological wellbeing, eating behaviour and social circumstances.

Your clinician will order tests and investigations to help determine your suitability for surgery.  Most commonly ordered investigations are:


Blood Test
Oesophago-gastro-duodenoscopy (OGD)
Eating Disorder Assessment
Cognitive Behaviour Therapy (CBT)
Echocardiogram (ECHO) Electrocardiograph (ECG)
Sleep Study
Attend a virtual education session
Other necessary investigations or treatment – based on previous medical history
Having undergone your first assessment does not guarantee that you are a suitable candidate for bariatric surgery; suitability will be determined after the second appointment. 
Follow-up Appointment
After the initial assessment you will be invited to see your surgeon for the second time  approximately 4 – 6 moths later to review the result of the above investigation, which will determine if you are a suitable candidate for bariatric surgery.

After your second appointment the surgeon will do one of three things:


List you for surgery
Request further investigations
Discharge you – if you are found to be unsuitable for surgery.

Further Information
Lorna Antoine
Bariatric MDT Co-ordinator (020 7288 5226)
Naiara Fernandez-Munoz
Bariatric and Upper GI Advanced Nurse Practitioner (020 7288 3071)


Emilane Lacea
Bariatric and Upper GI Nurse Practitioner (020 7288 3071)

Cleverly Fong
Specialist Bariatric Dietitian (020 7288 5989)
Katarina Burton
Specialist Bariatric Dietitian (020 7288 5989)