Interpreting Services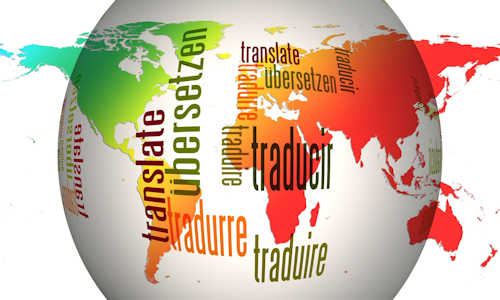 Main Address
Whittington Hospital
Magdala Avenue
London
N19 5NF
020 7288 3226 / 5114 / 5191
Our interpreting service is available for patients who:
Do not speak English
Have trouble understanding English
Are deaf
We provide telephonic and face-to-face interpreters on request where the need meets the relevant criteria. Interpreters are committed to a code of practice which includes maintaining the confidentiality of the patient.
The idea of interpreting is to have an interpreter communicate between the patient and their healthcare professional. For occasions where a face-to-face interpreter is not available, all outpatient clinics, the emergency department, wards and community services have telephone handsets and a unique access code to contact a telephone interpreter. Telephone interpreters are most useful for those appointments which are expected to be short, or where there may be delays.
All bookings are arranged through the interpreting service office. Consideration should be given to the notice period required when requesting an interpreter.
For British Sign Language (BSL) interpreters we need a minimum of three weeks notice.
Booking an interpreter
If you require an interpreter please ask your healthcare professional at your next appointment or call 020 7288 3226/5114/5191.
Contact
If you have any concerns or wish to discuss your booking request please contact us on 020 7288 3226/5114/ 5191.
Monday - Friday, 9.00am - 5.00pm
Downloads

Albanian

Arabic

Bengali

Cantonese

Persian/Farsi
French

Greek

Gujarati

Hindi

Italian

Polish

Portuguese

Romanian

Russian

Spanish

Somali

Turkish
Nëse keni nevojë për përkthyes, ju lutem
pyesni infermieren tuaj, ose telefononi 020 7288 3226.




Si vous avez besoin d'un interprète, se il vous plaît demander à votre infirmière ou appelez le 020 7288 3226.



Se avete bisogno di un interprete, si rivolga al
suo infermiere, o chiamare il 020 7288 3226.
Jesli potrzebujesz tlumacza, popros
pielegniarke lub zadzwon 020 7288 3226.
Se você precisar de um intérprete, por favor,
pergunte ao seu enfermeiro, ou ligue 020 7288 3226.

Daca aveti nevoie de un interpret, va rugam sa cereti asistenta dumneavoastra, sau sunati la 020 7288 3226.

Si necesita un intérprete, por favor pregunte
a su enfermera o llame al 020 7288 3226.
Haddii aad u baahan tahay turjumaan,
fadlan weydii kalkaalisada, ama wac 020 7288 3226.

Eger bir tercümana ihtiyaç duyuyorsaniz
lütfen saglik uzmaniniza bildirin veya
020 7288 3226 numarali telefonu arayiniz.