Neurodevelopmental Team (NDT)
What we do
The Islington CAMHS Specialist Neurodevelopmental Service offers high quality, family-centred, assessments of Autism for Islington's children and adolescents between 5-18 years of age. We also assess other neurodevelopment conditions that may occur with Autism, or might be confused with Autism.
We have created a dedicated advice page to provide guidance for parents around COVID-19. Please
click here
to view.
What is Autism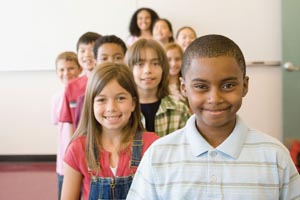 Autism Spectrum Condition is a type of developmental disorder. A developmental disorder is something that people acquire before, during or soon after birth. There are no simple medical tests that can diagnose Autism. Professionals will make a diagnosis by gathering information from multiple sources about how a young person behaves and communicates. Autism is a condition that can affect children's development in the following areas (these can also occur in other conditions):

Communication
Understanding other people
Understanding social rules
Understanding emotions
Imagination and flexibility
Sensory processing: e.g. light, sound, texture
Autism is commonly referred to as a spectrum condition. This means there can be a wide variety of strengths and difficulties. All children with Autism have strengths and there are a number of skills and strategies they can learn so that they manage their difficulties better
What does the assessment involve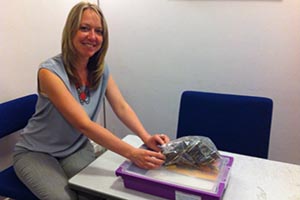 We will invite you and your child to attend a series of appointments at our clinic.

Here is an outline of the meetings that will take place:

Core Assessment
Family Meetings
Separate parent and child meetings
A school visit to observe your child in this context
ADOS - is a standardised evaluation of a young person's communication and social skills using a series of play based and conversational tasks.
Possible extra meetings if additional assessments are needed: e.g. cognitive, speech and language or occupational therapy assessment.

Up to 3 Feedback Meetings to explain our findings to parents, child and school.
What happens next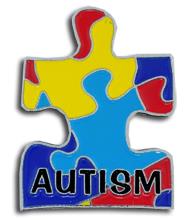 What happens if my child is given a diagnosis of Autism
After the assessment and feedback meeting we will offer you: 4-12
A school feedback session where we will meet with your child's teachers to feedback the outcomes of the assessment and make recommendations for school
Support links to other services such as early support key worker, family support workers, voluntary organisations
Practical advice about where to go for help with benefits, education issues, etc
We will also refer you to other specialist services if your child has additional needs e.g. Speech and Language Therapy within the school, Bridge Outreach Service (autism advice for mainstream school).

What happens if my child is not given a diagnosis of Autism
After the assessment and feedback meeting where a diagnosis is not given we will refer your child to the most appropriate team(s) to meet any needs identified in our assessment. These teams will help you understand your child's difficulties better and find solutions.
These teams could be:
Another team at Islington CAMHS e.g. if your child has depression or ADHD
Services outside CAMHS e.g. Families First and mentoring services