Bariatric and Obesity Surgery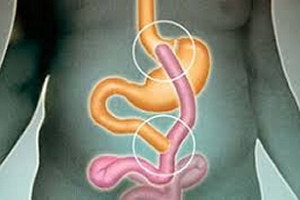 Main Address
Outpatient consultations
Clinic 4A and 4B
Outpatient department
Whittington Hospital
Appointments: 020 7288 5511 / 5512
The bariatric service at the Whittington Hospital is known as the North London Obesity Surgery Service (or NLOSS). The Whittington Hospital has been providing bariatric surgery since 1998 and is one of the most established providers of such services in the UK.

At NLOSS, we undertake Gastric banding, Roux-en-Y bypass (gastric bypass), Single Anastomosis Gastric Bypass and Sleeve gastrectomy as well as revision surgery.  All operations are performed laparoscopically (keyhole surgery), which will help you to get up and around and back to normal very soon after surgery. At present we undertake up to eight operations a week and will be performing greater numbers throughout 2016 as our service expands.
One of the mainstays of the NLOSS is our multidisciplinary team. Each team member has his or her own role and all together we ensure you are fully informed about weight loss surgery and that your operation is performed in the safest possible environment. Your safety is our first priority.
Opening Hours
Monday to Friday
9am - 5pm
Referral
Referrals can be made via your GP.

Range of services
Surgical
Gastric banding (LAGB)
Roux-en-Y Gastric Bypass (LRYGB)
Single Anastomosis Gastric Bypass (SAGB)
Sleeve gastrectomy (LSG)
Medical (prior to surgery)
Supervised dieting and medication
Special diets -  e.g. Whittington POWeR Diet, Cambridge Diet, Slim fast
Supervised physiotherapy
Psychological (prior to surgery)
Eating Disorder Evaluation
Self-help group for correction of eating disorders such as binge eating
Cognitive behaviour therapy (CBT)
Treatment of existing mental health issues such as depression and schizophrenia
General Enquiries
0207 288 3408 (Bariatric Patient Pathway Co-ordinator)
Helpline
020 7288 3071 or 07769 926527
Appointments
If patient's do not attend appointments, they may be discharged back to their GP. This will allow other patients the opportunity to  undergo treatment.

Further Information
Lorna Antoine
Bariatric MDT Co-ordinator (020 7288 5226)
Laura Yevu Umba
Bariatric & Upper GI Nurse Specialist (020 7288 5846)
Naiara Fernandez-Munoz
Bariatric & Upper GI Nurse Practitioner (020 7288 3071)


Cleverly Fong
Bariatric Dietitian (020 7288 5989)
Maria Lough
 Bariatric Dietitian (020 7288 5989) 

Some interventions may require travel to Central Middlesex Hospital or St Ann's Hospital as a part of our joint service.
The North London Obesity Surgery Service
Click play above to start the video