Emergency Department and Urgent Treatment Centre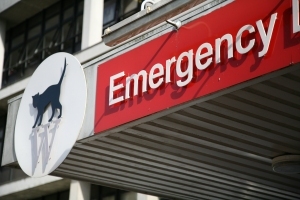 Main Address
Whittington Hospital
Magdala Avenue
London
N19 5NF
Our emergency department assesses and treats people with serious or life threatening emergency needs.
If you urgently need medical help or advice but it is not a life-threatening situation or if you don't know who to ring, call 111. The service is available 24 hours a day, seven days a week.
For less urgent health needs, contact your GP or local pharmacist in the usual way.
Helpline
Call the NHS 111 service if you need medical help fast, but itís not a 999 emergency
Contact
For medical advice - call 111
Further Information
For medical advice- call 111
†
You should call the NHS 111 service if you need medical help fast, but itís not a 999 emergency. You will be assessed, given advice and directed straightaway to the local service that can help you best.
†
Calls to NHS 111 are free from landlines and mobile phones.
†
You can also:
Check your symptoms online with the NHS Health and Symptom Checkers
Download the NHS health and symptom checker app
Access health advice and information on NHS Choices
Medical advice will not be given over the phone by our emergency department.

General information
†
Emergency department reception: 020 7288 5216 / 5704
†
To find out about someone receiving treatment Nurses' station: 0207 288 5100

Abuse of Staff
†
The Trust ensures that all the staff working in the emergency department are able to carry out their roles safe in the knowledge that the Trust operates a Ďzero toleranceí to any form of verbal or physical abuse.
†
Any member of the public, patient or relative will be prosecuted if they act in a manner likely to cause distress or harm to staff.
24 hours per day, 365 days per year (no change over Christmas and New Year)