Urology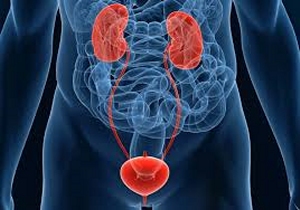 Main Address
Whittington Hospital
Magdala Avenue
London
N19 5NF
020 7288 5221
The urology department treats all of the main urology disorders and works in collaboration with University College Hospital London (UCLH) to provide surgical intervention for major and complex cancer cases. The Whittington Hospital runs a number of one-stop clinics, where investigations and diagnosis are made on the same day.

The department also provides community urology services in Haringey and Enfield. These offer urological assessments and treatment by consultants in clinics closer to patients' homes rather than in the hospital.

Range of services
Circumcision
Cystoscopy
Reversal of vasectomy
Further Information
Hospital-based urology services

The Whittington Hospital, Magdala Avenue, London, N19 5NF
For enquiries relating to your outpatient appointment, endoscopy appointment or surgery: 020 7288 5511
Our outpatient clinics run between 9am – 5 pm Monday to Friday.
Our surgery runs between 5pm – 7pm.
The urology department also provide emergency cover for our Emergency Department and wards.
Community-based clinics in Haringey and Enfield
Haringey - Hornsey Central Neighbourhood Health Centre , 151 Park Road, London, N8 8JD. Tel: 020 3074 2400
There are two clinics a week at this site: Mondays 1.30pm – 4pm and Thursdays 9.30am – 12noon
Enfield - Kings Oak Hospital at the Chase Farm sites, The Ridgeway, Enfield, London - Middlesex, EN2 8SD.
There are two clinics a week at this site: Mondays 9.30am – 12noon and Thursdays 9.30am – 12noon.
Contact
Mr Maneesh Ghei - MS MRCSEd MD (UCL) FRCS Urol
Secretary 020 7288 5221
Mr Ghei is a Consultant Urological Surgeon and the Lead for the Community Urology Service at Whittington Health. His specialist practice is MinimallyInvasive Urology, Laparoscopy, Endourology, the management of Complex Stone Disease. Mr Ghei is the MDT lead for Urological Cancers at Whittington Health.

We have two Clinical Nurse Specialists for the service. Fernando Garcia for Prostate and Testicular conditions and Sheeba Eapen for Bladder and Kidney conditions.
Monday to Friday
9am to 5pm
Referrals are made through patients' GPs.