Partnering with 'Ambitious about Autism' charity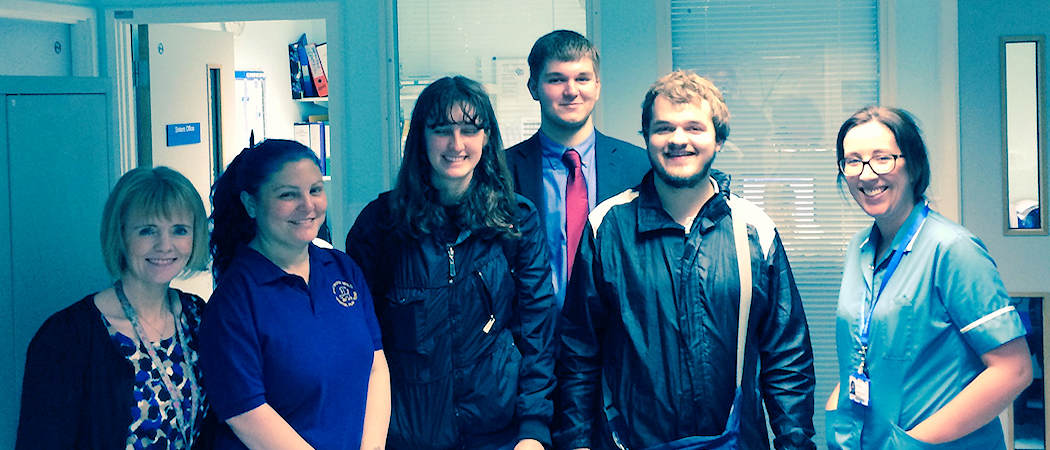 As part of a long-standing collaborative partnership with the Whittington Health Trust which is close to Ambitious about Autismís TreeHouse School site, the Youth Patrons have worked on several projects to ensure that the hospital and community health services are accessible and inclusive of the needs of autistic young people.

Youth Patrons consulted with Whittington Hospital staff, ward staff, local parents and medical students to improve accessibility of the paediatric inpatient, outpatient and emergency services.
The project has resulted in:
An audit of the paediatric ward into what could be improved
Ward specific visual stories which can be adapted by parents/ carers
A template for future wards and services to create their own visual stories
A one-page hospital passport for young people and staff
A longer hospital passport for patients with longer hospital stays, more complex needs and to encompass all of someoneís needs in one document.
Posters to be displayed around Whittington Health Trust to increase staff awareness and improve practice.
An Autism Awareness Day (1st April 2019) with Whittington Trust staff to increase awareness of what autism means from autistic people and healthcare staff who work closely with autistic people.